Around Our Moose Lodge
Our Moose Lodge is located on the shore of Beautiful Lake Erie and you can find a friendly face there any day of the week.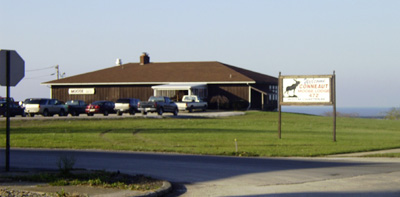 As you go around to the side of our building you can see that there are windows on the back side of the building providing a panoramic view of Lake Erie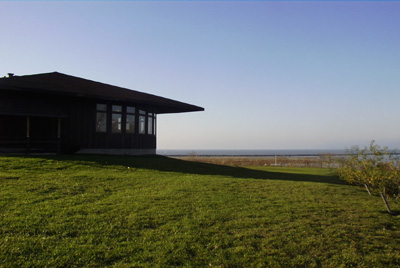 We have a large room with windows all along the Lake Erie side which is full of tables and has a long curvy bar to belly-up to for a cool, refreshing beverage.

Our kitchen is open every day serving delicious items such as Dinners, Sandwiches & Subs, Large Steak, Chicken and other types of salads, all kinds of appetizers. Ernie is the manager and he and his staff always has a smiling face for everyone.
Pictured below is one of our Moose's.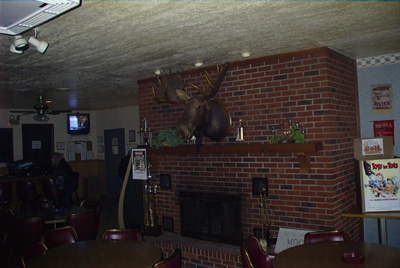 A closer view.....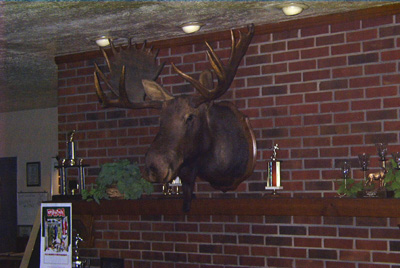 If you want to get a little (lot) of fresh air, we have a Large Deck overlooking Lake Erie, which has a bar hut and plenty of tables and chairs.
Below is a view of the deck from the parking lot. It is attached to the west side of the Lodge.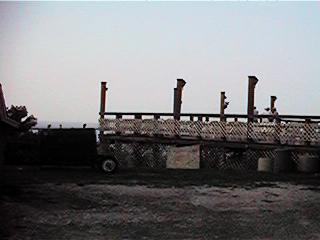 You can see some gentlemen looking at the lake and marina from the deck.

Below is a view of the Lake Side of the Lodge from the Deck.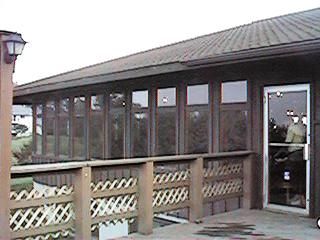 On the lower level of the Lodge is another room with a bar and tables where the meetings are held and on Friday Nights (if the weather is bad) we have Karaoke. On occasion, we will have other entertainment there. We have a dance floor there so you can dance the night away with your 'significant other'. There is also a Big Screened TV there to watch your favorite sports game.
The lower level of the Lodge is also used to host various functions like the Children's Easter Party, Halloween Party, Christmas Party and any other parties that need to be off and away from the everyday affairs of the Moose Club.
Below here are some pictures of the lake view from our Lodge.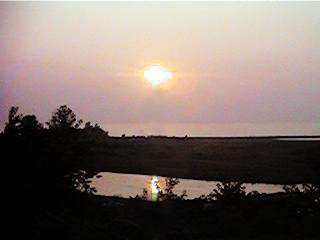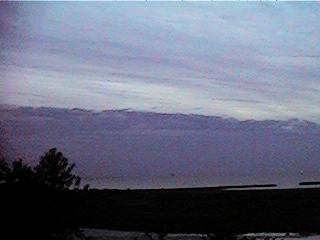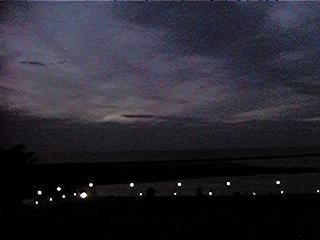 Below you can see an Ore Boat coming into the Conneaut & Pittsburg Dock Company.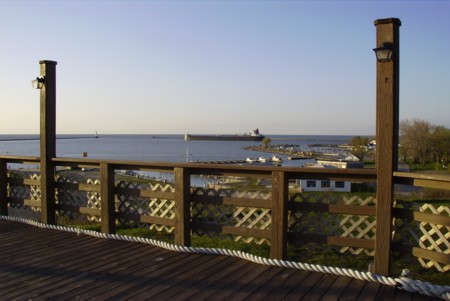 This Web Page is designed exclusively by Sharon Wick
Updated 9/11/01